May Day Function and Sports Night
May Day Function!!! Well, that's what everyone kept referring to it as. On Monday we had a day off from placement because it ended up being basically a staff appreciation day. We knew the event was going on, and as I think my previous post mentioned, we purchased saree's for the event, but up until the actual day we didn't quite know what was going on. In reflecting on the day it was similar to a Christmas or holiday party that a larger organization would have where the staff can invite their family to celebrate and have fun.
We started the day by going to the tailoring department to get the blouse (shirt – kind of more like a tight crop top) that we would wear with our saree's. This is something that we had to get made custom after purchasing our saree's and the additional material required. The intention was to have them ready before the day we would be wearing our outfits, but of course that didn't happen. The women who would be helping us to get dressed in them (we tried Googling videos, but figuring out how to wrap them was too difficult!) weren't coming until after lunch, so it wasn't an issue that the blouse's weren't ready until that morning. Games were organized (I use that term loosely) in the morning on campus for the children of the staff members to play. We sat and watched the running races and musical chairs. It was so fun seeing all the kids dressed up and running around campus having fun. A feast was served at lunch and then we went back to the guesthouse to wait for our help!
For the three of us to put on our saree's with the help of two staff members it took about an hour for us to get dressed. The women said that it usually takes them about 10 minutes to dress themselves in a saree in the morning, so we have some practicing to do! If you really look at the pictures of our outfits, you'll notice the pleats and the way the material falls, it is all very intentional as the saree is really just a long piece of material that gets wrapped and pinned around you to fall as it appears in the photos. I ended up taking a good 15 minutes to get undressed that night because I wanted to figure out how everything was wrapped, pinned and tucked in the hopes of being able to do it on my own in the future.
It was actually a lot of fun just walking around campus all dressed up. We got so many compliments and everyone seemed to be so happy and impressed that we were wearing them. They seemed appreciative that we were trying to fit in. The outfits that we usually wear are still typical to the way many people dress here, but it is more casual, and the clothes are more worn. Lots of people wanted pictures of us in our saree's and wondered why we didn't wear them all the time.
In the afternoon and into the early evening there were "cultural events" going on in the auditorium. This mostly consisted of a talent show type thing where the children, staff or spouses could perform on stage. There were a number of dances by children, some acting, and a few musical instruments. I would call it a formal event, but not compared to a formal even in Canada. You could constantly see what was going on "backstage", there were people wandering in and out of the auditorium, and at times things seemed to be chaotic. But people entered and exited the stage, and the power only cut out a couple times! They desperately tried to get us to go on stage and perform a "traditional Canadian song or dance". Unfortunately none of us had any sort of talent that was easily performed on stage – there aren't any hockey sticks here!! We were all willing to embarrass ourselves, but we had the most difficulty trying to figure out what would actually be something that is traditional to Canada with it being such a multicultural place. In the end we couldn't think of anything on the spot that we felt would fairly represent ourselves or Canada, and thankfully they let us get away with not performing.
After the festivities there was a number of speeches and appreciation awards handed out. It was great to see all the hard work of the employees being recognized by the organization! The events were finished by dinner time (around 8pm), so we just went for dinner and then headed back to the guesthouse for an early evening.
Tonight was a super fun night that I have to mentioned briefly because it was the first full "sports night". The SCI unit recently got a basketball and volleyball that they are going to use to play daily sports in the evenings for an hour or so. The rehab here is so heavily focused on biomechanical rehab and spending time in the therapy room, with not much else organized for the residents. The last couple nights they tried to play but got rained out as we are entering the rainy season. It was so amazing to see everyone out tonight playing together. I saw the most smiling faces from the SCI guys I have seen since I've been here! Everyone was laughing, goofing around and just acting like a bunch of boys. They were competitive, but would make sure that anyone who was struggling to throw the ball more would have a chance to get it over the net, and when they did everyone would cheer! I was so happy to just be able to watch the excitement of everyone playing and I'm looking forward to more sports nights!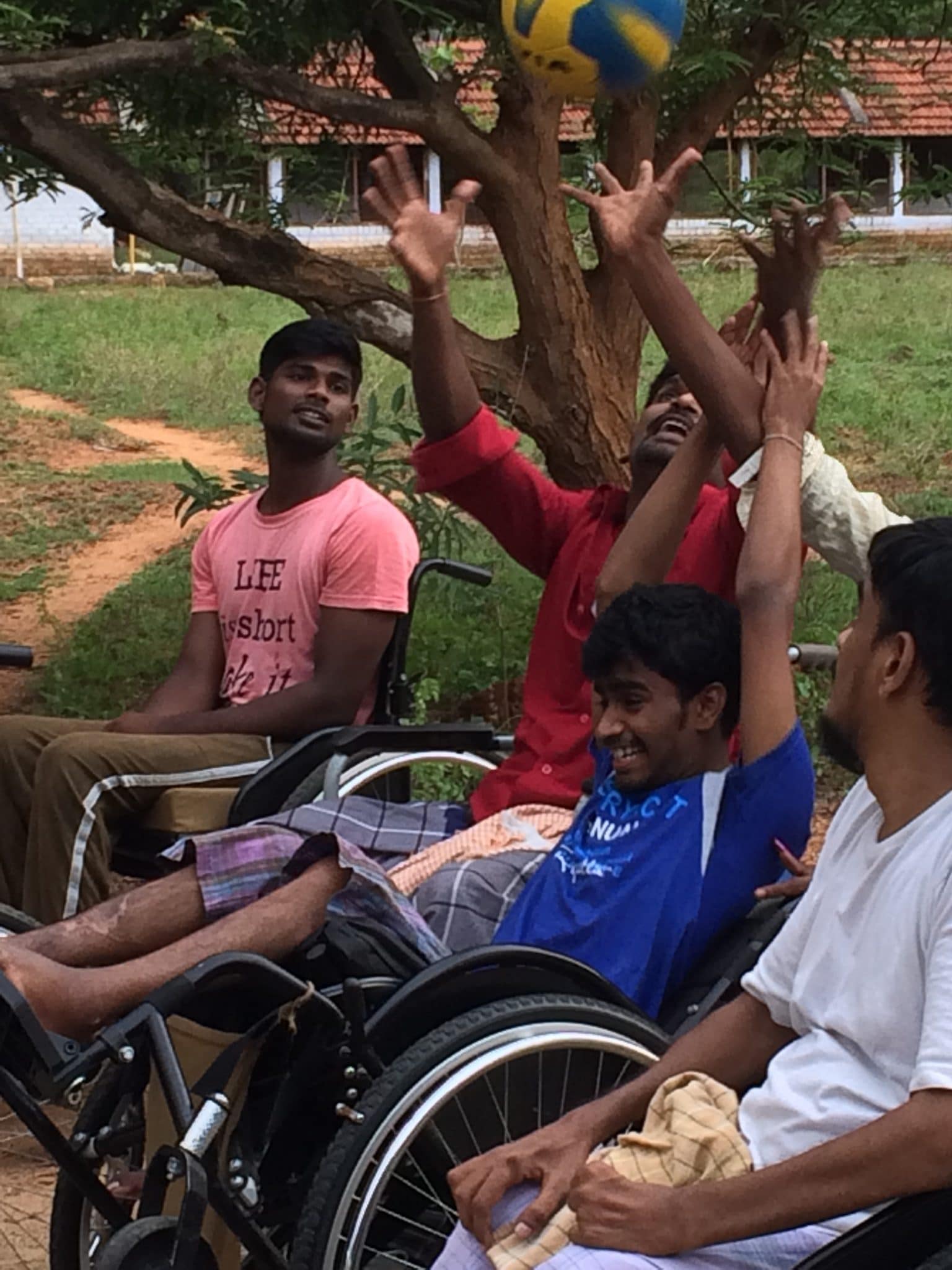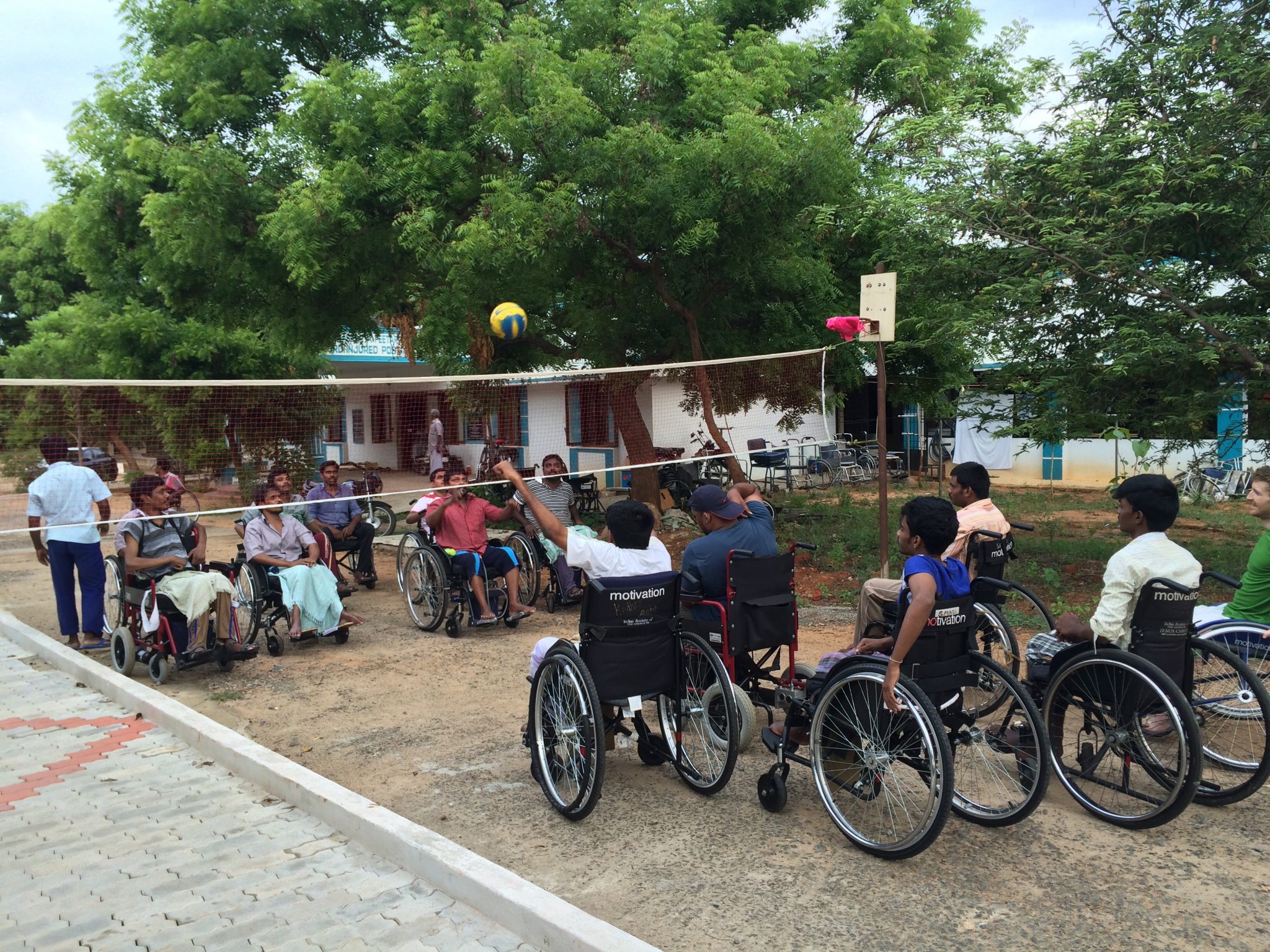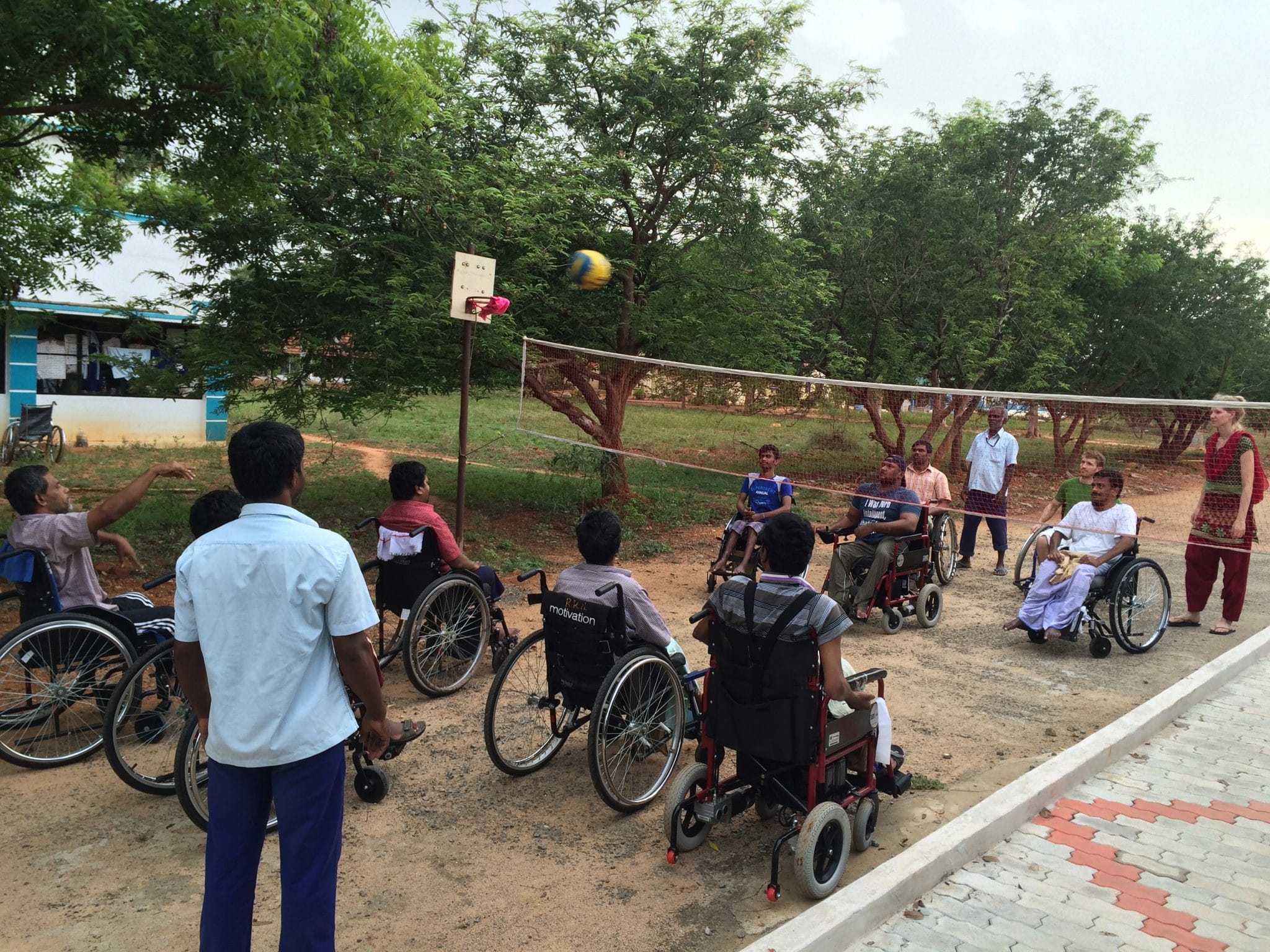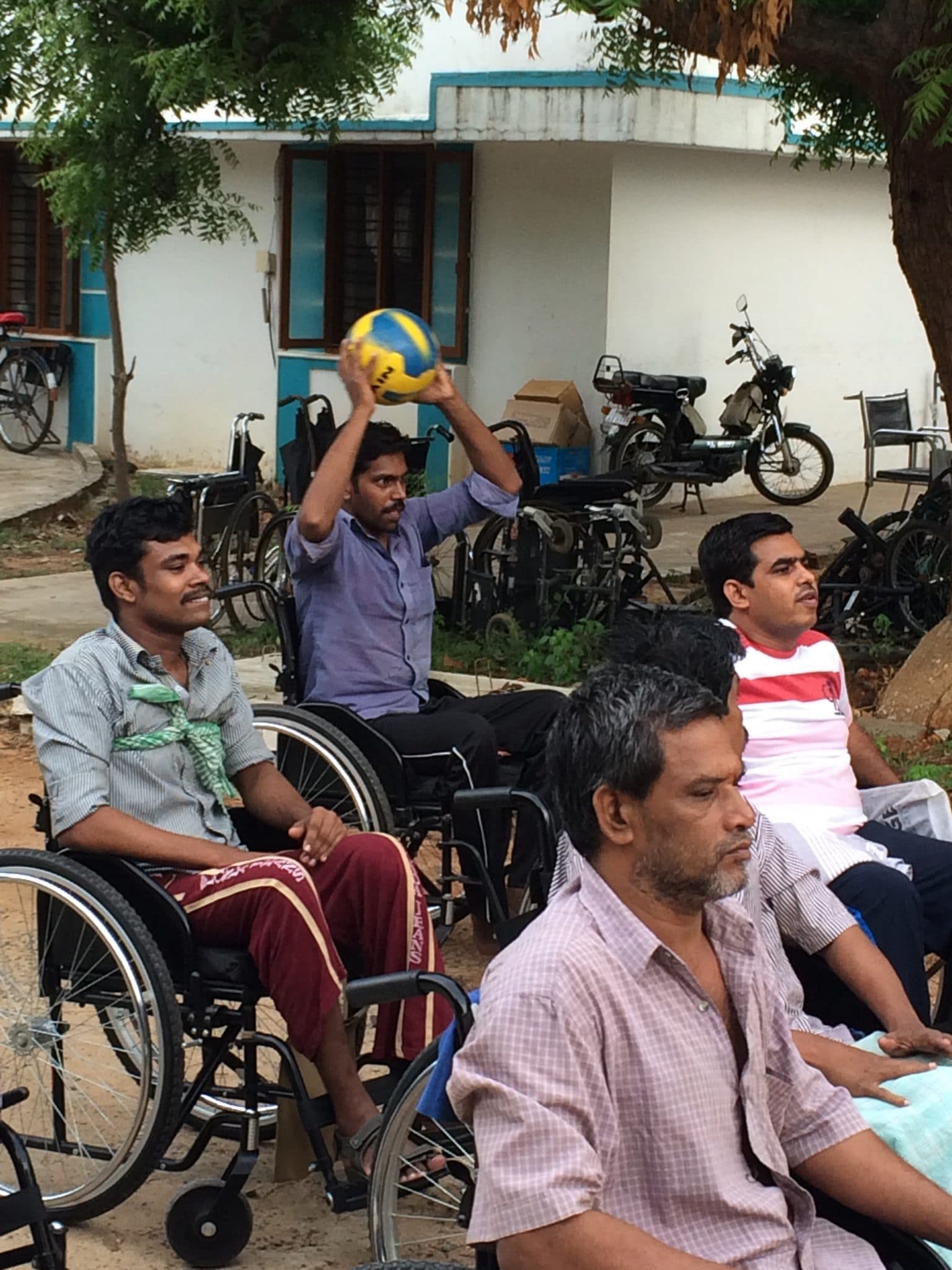 The rest of the week was great with just the usual placement things happening. We have been putting extra time into helping some of the residents on campus who are participating in an upcoming 10km race this weekend that is happening in Bangalore. Some have needed some last minute wheelchair or cushion adjustments to get them ready. As a bonus, Steph and I are going to be joining them in Bangalore! As usual, these were last minute plans that were made for us to tag along and cheer on the ASSA participants. There are a variety of people, some in wheelchairs, some not, who will be participating and I am hoping we can actually do the 10k with them to help them get through the race. Bangalore is about 10 hours away, so it will be quite the journey, but we think the experience will be worth it. We also get to take a train there with everyone, which will be fun as well! I'll be sure to fill you in on the weekend upon my return!